Our allergy practice was first introduced into this area in October of 1978. Our physicians and trained allergy nurses have a combined total of 157 years of otolaryngic allergy experience.

Our physicians and staff offer many services in the allergy department including allergy testing, both skin endpoint titration (SET) and Skin Prick Testing (SPT), including the Modified Quantitative Testing method. We also offer Food testing and injections, diet counseling and the sale of multivitamins, buffered Vitamin C and Acidophilus for our patients' convenience.

Once you have seen one of our physicians, and allergy testing is deemed necessary, you will be taken to our allergy department to meet with an allergy nurse. She will then schedule your appointment, and give you our allergy folder with all the appropriate instructions prior to testing. After all questions have been thoroughly answered, your chart will go to insurance. The insurance department will contact your insurance for verification of benefits. You will then be notified by phone of your benefits.

Once you have been scheduled for allergy testing, there are certain medications we will ask you to be off of for different amounts of time. These medications will affect the test and make test results unreliable.

Please notify the allergy staff of any medications that you are taking. We are particularly interest in blood pressure, heart or migraine headache medications, and certain eye drops. Beta blockers are a major concern.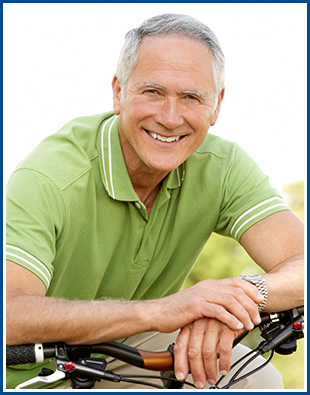 Listed below is a partial list of those medications.
Acebutolol – (Sectrol)
Atenolol – (Tenormin)
Betaxolol – (Kerlone, Betopic, Betopic-S)
Bisoprolol – (Zebeta)
Carteolol – (Cartrol)
Carvedilol – (Coreg)
Esmolol – (Brevibloc)
Labetalol – (Normodyne, Trandate)
Methaldopa – (Aldomet)
Metoprolol – (Lopresser, Toprol XL)
Timolol – (Timoptic, Betimol, Timoptic-XE, Blockadren)
Penbutolol – (Levatrol)
Pindolol – (Visken)
Propanolol – (Inderal)
Sotolol – (Betapace)
Nadolol – (Corgard)
Hours
Allergy injections are given Monday-Thursday from 8:30 to 11:30 and 1:00 to 4:00. All patients are required to wait in our back waiting room for 20 minutes after each injection. Allergy injections are usually started on Thursday afternoon in the same week of testing. Our staff has allowed extra time for newly tested allergy patients for consultation.

Allergy injections may be taken out of the office after the fifth injection. Please make arrangements with our allergy staff to instruct you on self-injection. If you as a patient do not feel comfortable giving your own injections, we will be happy to instruct a family member. All patients will be instructed on our office policy regarding allergy at this time. A prescription for an Epi-pen will be given. You may purchase syringe trays from our office.

For those patients who take their allergy vials out of the office, you are responsible for sending in your blue or green mailing cards when you give injection #8 out of your vials. This will ensure that your new vials will be mailed in approximately 2 weeks. You may also leave a message on the allergy voice mail. The direct line is 318-629-4687. Fax orders are accepted and will be filled in a timely manner.
All allergy testing, consultation, injections, and vials are administered through the Line Avenue office.

All allergy patients should see their physician six months after starting their injections, then annually.

All food allergy patients should see their physician monthly for three months, then every six months until treatment is discontinued.
Phone:
(318) 226-9441
Fax:
(318) 425-3236
Allergic rhinitis
Often referred to as hay fever is an exceedingly common medical condition, affecting approximately 20% of the population. It is a major cause of lost productivity, and, most importantly, decreased quality of life. Basically, allergy is an overreaction of your body's natural response to outside substances. However, allergy may be the culprit causing a number of other symptoms, including:
Wheezing/Asthma/Chronic cough
Post-nasal drainage/Chronic sinusitis
Fatigue
Itchy throat
Voice problems
Stuffy ears/Decreased hearing
Dry, itchy skin
Hives
Meniere's disease-Ringing in the ears, vertigo, hearing loss
In addition to inhalants (dust, molds, animal dander,and pollen from grasses, trees, and weeds), other allergens, including food and chemical irritants, can worsen symptoms.

ENT Center, AMC has had an extensive practice in ear, nose and throat (otolaryngic) allergy over the past 40 years, and we have a separate Allergy department for the focused treatment of our patients suffering from allergies. Our extensive allergy evaluation and testing will identify the multiple factors contributing to your symptoms.

Receiving treatment from an ENT specialist for your allergies offers unique advantages. Our doctors have had advanced training in otolaryngic allergy, as well as comprehensive medical and surgical management of diseases of the ears, nose, throat and sinuses. Therefore, an ear, nose and throat allergist offers the ability to approach your problem from a multidisciplinary perspective tailored to your individual needs.